Market Stats September 2018 Snohomish King And Pierce Counties
Hi Everyone,
What's going on in the real estate market as of September 2018?
Well, prices are still increasing at historical levels but the market is clearly slowing.
Snohomish County

Median price for September is $490,000 which is where it has been since June.

Median prices have risen 11.4% year to date so prices are still rising but not as fast as in April which was 13.1%.

Average days on market is 21 days up from 17 days in April.

Inventory for September was at 2.2 months or 2,165 homes which is up from 0.9 months of inventory in April of this year.
These stats are similar for King and Pierce counties with the exception of median price:
King County median price is $695,000 up 10.9% year to date.

Pierce County median price is $348,000 up 14.1% year to date. Pierce county HOT and a great investment right now!
What does this all mean?
The market simply cannot support the ultra fast increase in prices forever.
The simple effect of supply and demand is clearly at work here. With inventory doubling there are more houses to buy which will drive pricing down or at the stage we are in now at least slow the rise of price increases as is indicated in the MLS stats.
What are my two biggest takeaways?
1. It is still a good time to sell. There are still more buyers than sellers but it is now critical that you hire a professional Realtor that knows how to market your house to get the most money. Your house needs to look great inside and out and we do that for ALL of our listings including FREE STAGING! This is no joke. Staging can cost you, Mr. and Mrs. Seller, from $1500-$2500 per month. You also need a strong negotiator that knows how help you evaluate each offer. Sometimes the highest price offer is not the best offer. And lastly, it's also critical to price right! We have a proven strategy for this stage the market is in that will attract buyers to your home.
2. It's a better time to buy! The current market still heavily favors sellers but they are losing ground. We are seeing the length of time it takes to sell your home go up and more price reductions. We are not seeing as many bidding wars either. So if you gave up earlier in the year because it was so difficult to win, now is a good time to jump back in. I am even seeing sellers help buyers with closing costs!
Got questions? We have answers!
Reach out to me or Shelly and we can get you stats for your city or even your neighborhood.
And we are always happy to work up a comparative market analysis with our professional opinion of the current value of your home. You might be surprised!
Cheers,
John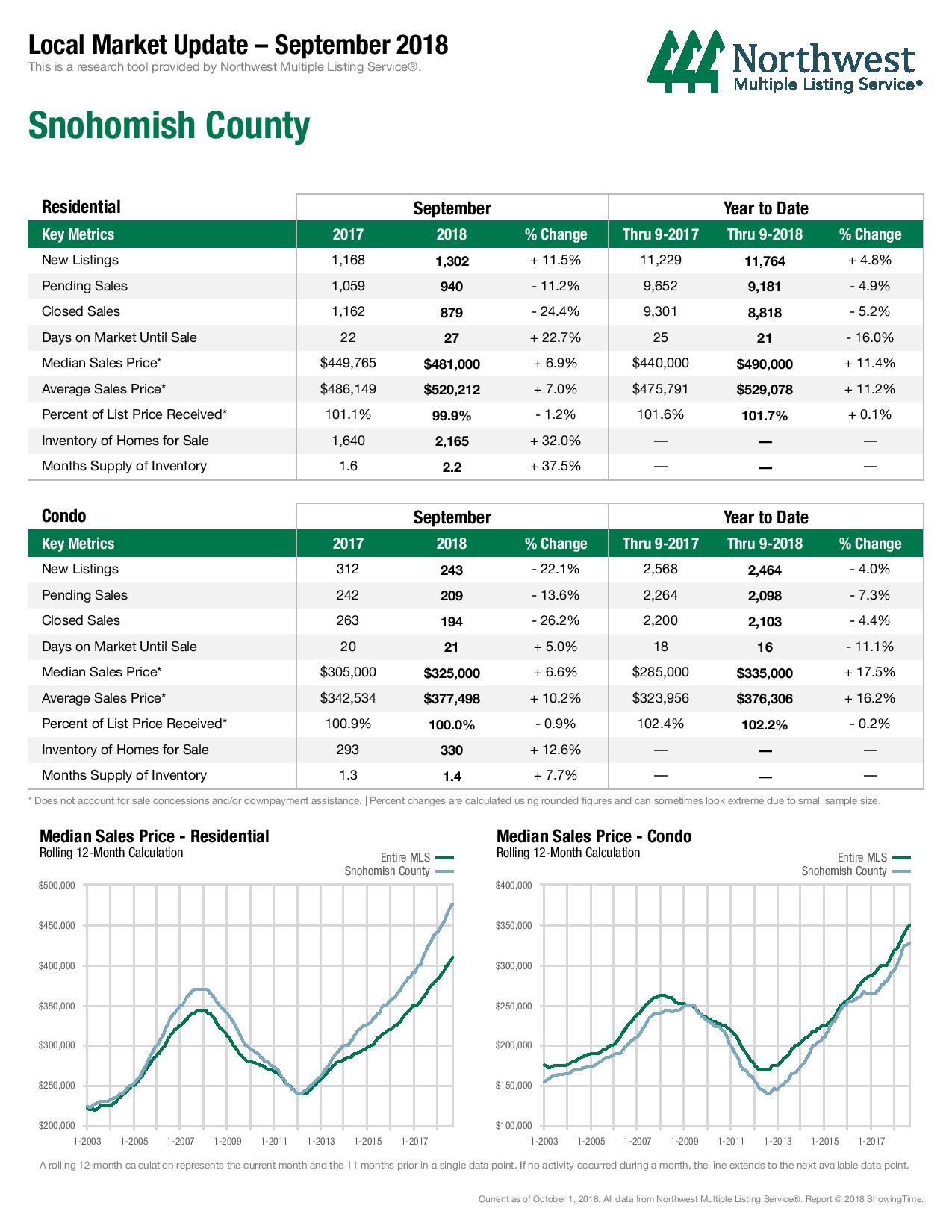 Author:
John Franklin
Phone:
425-320-6684
Dated:
October 12th 2018
Views:
498
About John: John brings a wealth of knowledge from the sales, construction and project management fields. We tre...